The Van Every/Smith Galleries and Davidson College are pleased to present Contents Under Pressure, featuring the works of Allan deSouza and Alia Syed.
Allan deSouza is a multimedia artist whose work investigates the themes of travel, diaspora, and migration and their role in forming the racial and sexual identity of the body in a social and psychological context. The World Series (2011), comprised of sixty photographs, was inspired by Jacob Lawrence's iconic The Migration Series (1941). The project invokes metaphorical, transcultural, political, and psychogeographical encounters; not only of the artist's own experience, but also in broader themes related to international migration. The installation at the Van Every Gallery contributes to a growing narrative about those inhabiting many locations and psyches in a political, humorous, and poetic language.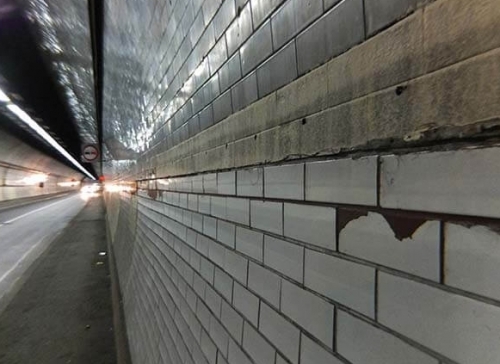 Syed is a British filmmaker and artist whose work integrates her interest in storytelling, history, and visual narrative. Her work, including the two that are being presented at Davidson College, Panopticon Letters: Missive I and On a Wing and a Prayer, examine notions of cultural difference and gender in relation to diaspora and location. On a Wing and a Prayer, Syed's newest film, will premiere at the Van Every/Smith Galleries. The work explores the physical and emotional feats of migrants, and was inspired by the August 2015 arrest of Abdul Rahman Haroun, a Sudanese man seeking asylum who walked 50 kilometers through the Channel Tunnel from France to England. Haroun was arrested for obstructing a railway under an outdated 19th century law. After months in prison, he was granted asylum by the UK in January 2016.